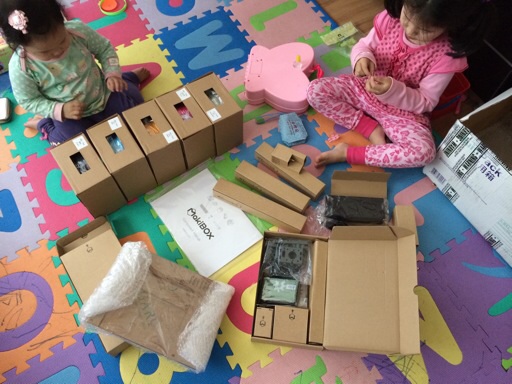 Unboxing the Makibox A6 HT
Makibox
, the start-up project that aimed to deliver usable but low cost ($300 for a heated bed version) 3D printer, appeared in February 2012. Hoping to get one by the end of the year, I ordered one on September 1, 2012. Unfortunately, the project saw significant delays.
It finally did arrive at the end of the year, on December 24. It's just that it arrived one full year later than expected, in 2013. Nevertheless, it was a nice Christmas gift. This unit may be the first Makibox to arrive in Korea.
I'll be assembling this over the weekend, after Christmas holidays are over. Stay tuned.