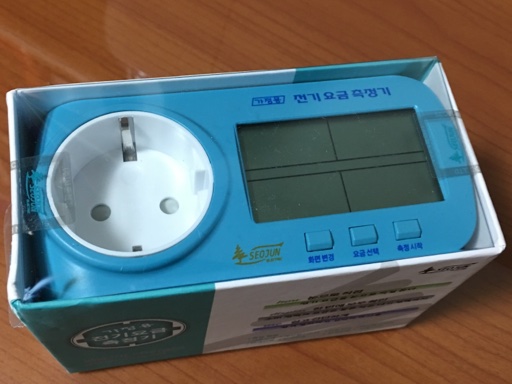 Seojun Electric's household plug-in electricity monitor
The smart meter I installed last month
is running nicely, but using it to measure a precise power consumption of an individual appliance is cumbersome as you need to have everything else stable. So it was time for me to invest in a plug-in type electricity monitor. After some comparing, the one from by the company that made the smart meter was deemed most practical. Named SJPM-C16, it cost me about US$18.50 (KRW 22,400) after discounts.
The goal of this sort of electricity monitor is not just about informing you of electricity usage, but also getting you some ideas on how to make savings from such info. Considering this, I liked the way it was packaged. It was pretty compact and minimal, with hardly any waste of space or materials.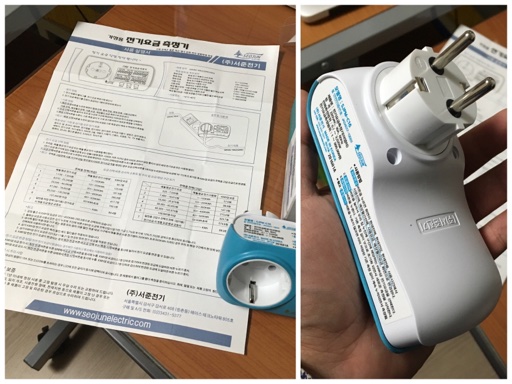 It comes with a large 1-page manual and is about the size of a compact camera
Even the manual is a neatly-folded single sheet of paper that lists everything that you need to know when using the product. This includes the fact that South Korea has a bizarre 6-tier exponential residential pricing for the retail electricity, and that this monitor fully accounts for this when calculating the costs. You can also configure for other pricing schemes and the tier prices themselves are also adjustable, making it useful even if there are future changes.
Now armed with this capable tool, I set out to check the power consumption of every appliances and devices scattered throughout the house.
Continue reading "Tracking down electricity draw (Part 1)"