GM Korea has issued a final recall for 2017-2019 Bolt EVs on June 4, 2021 which
updates the battery management software
to better monitor and warn against rare battery fires. I had the update applied on the first day, then drove the car around to sufficiently drain the battery. After returning, I plugged the car into a local DCFC station that I previously used for getting the detailed charging curves just over two years ago. These are the results of the new measurements.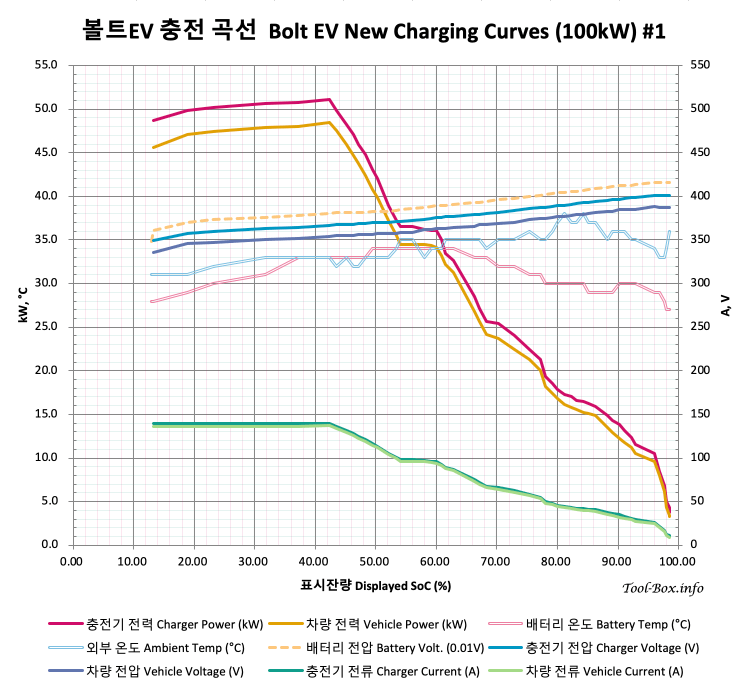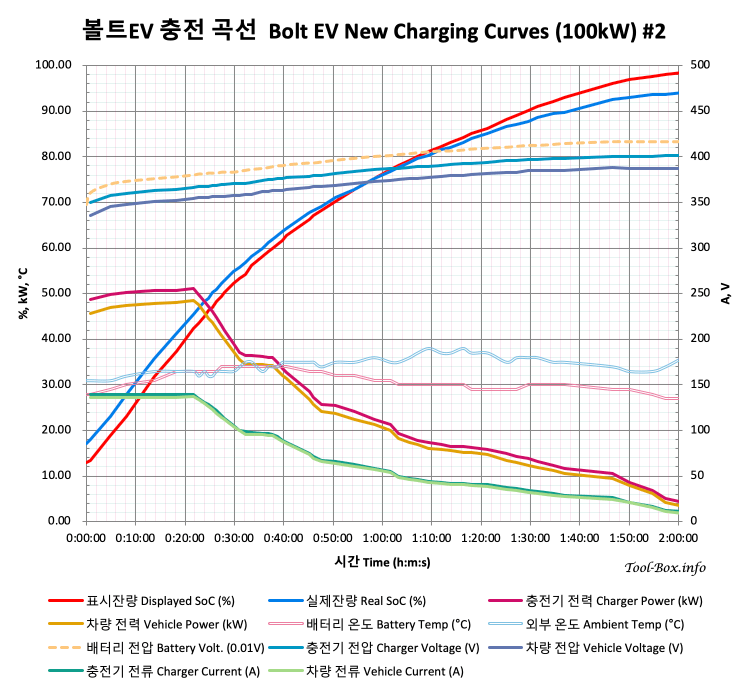 The curved had changed significantly after the update. If you compare it with the
previous data
, you'll notice that the curve is no longer stepped. It's showing a gradual decline starting from about 42% SoC instead. This is close to the sort of curve that was originally seen on the 2020 and later model years of Bolt. The overall time to charge didn't change much, though.