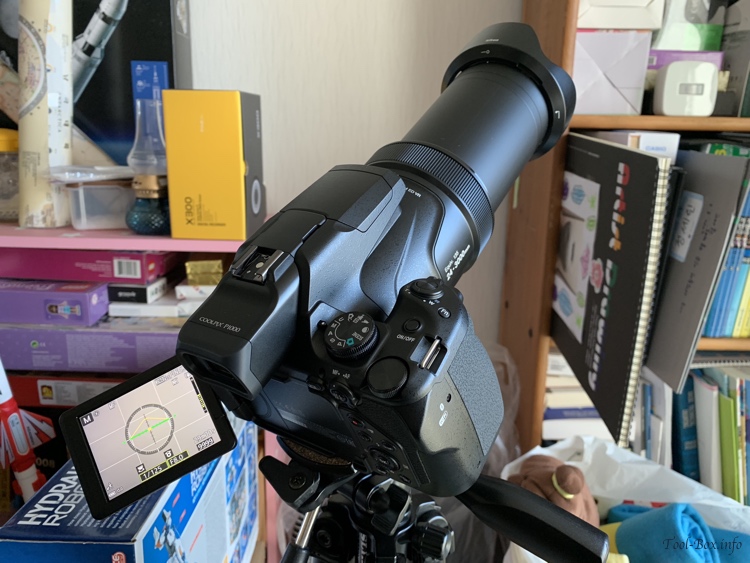 Nikon CoolPix P1000 with its zoom lens fully extended
One of the reasons why I like superzoom cameras is because it can act as a portable telescope-camera bundle. I could do astrophotography without hauling a heavy telescope. This is why I bought a Canon PowerShot SX50 HS back in 2013 that had 50x optical zoom. Canon didn't bother extending the zoom beyond 65x (SX60 HS) but Nikon kept pushing, with P900 doing 83x zoom. And now, Nikon created a monstrosity that is P1000. It can do 125x optical zoom (24 to 3000mm, 35mm equivalent) and 4K video recording on a 16-megapixel sensor. I knew I had to get it.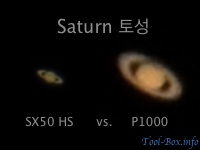 Saturn: SX50 HS vs. P1000
Naturally, I wanted to see how much larger the planets would show up on the P1000 compared to the SX50 HS. The result from the P1000 was obtained with a few quick shots that I made during a session where I was getting familiar with manual focusing operation. The one from the SX50 HS I put in here for comparison was made in 2013.
Needless to say, the two cameras' zoom capabilities are worlds apart. I have high hopes with the new camera.
Device: Nikon P1000
Settings: 3000mm - ISO 200 - 1/30s - f/8
Filters: None
Time: 2018-10-02 19:40 - 20:01 KST
Location: Naju, Korea
7 photos processed with PIPP 2.5.9 and RegiStax 6.1.0.8