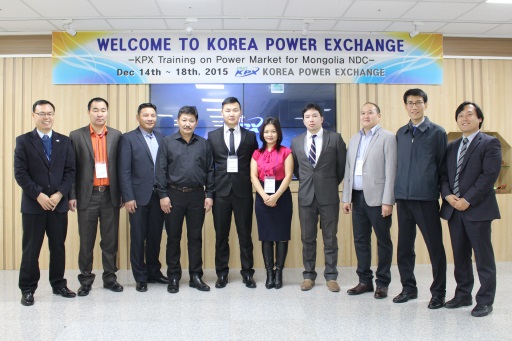 Welcoming the delegates to the KPX Training on Power Market for Mongolia NDC
I had the pleasure of hosting the training of the Mongolian delegates at my workplace on the topics related to the power market earlier this month (December 14 to 18, 2015). It seems everyone was satisfied and I'm optimistic that KPX and Mongolia NDC will continue this program next year. The news of this activity is now making the rounds on the Korean media like so:
[Korea Economic Daily]
[E2 News]
[Electronic Times]
As with the photo above, the publicized photo of the completion ceremony shows me standing on the far right and the director of the Education Center on the far left. The seven delegates stand in the middle.
Meanwhile, another news concerning KPX appeared last week. It was about the annual promotion.
[Yonhap News]
[Korea Economic Daily]
[Electronic Times]
What was notable this time around is that it lists me as being promoted from Manager (과장) to Deputy General Manager (차장). This is the first 'real' promotion I got. The Mongolia NDC training probably helped me earn this, along with other stuff I've done for the company up to now. More work awaits me next year.