The most important election in the recent Korean history has started this morning - the 2017 Presidential Election. It's being held more than 7 months earlier because the citizens like us have successfully ousted Park Geun-Hye from power. We made our voices heard with various protests, and it resulted in her impeachment at the National Assembly; the decision was ultimately upheld by the constitutional court last March. Now our family put our efforts in electing a new president, who will hopefully clean up the giant mess and make new progress.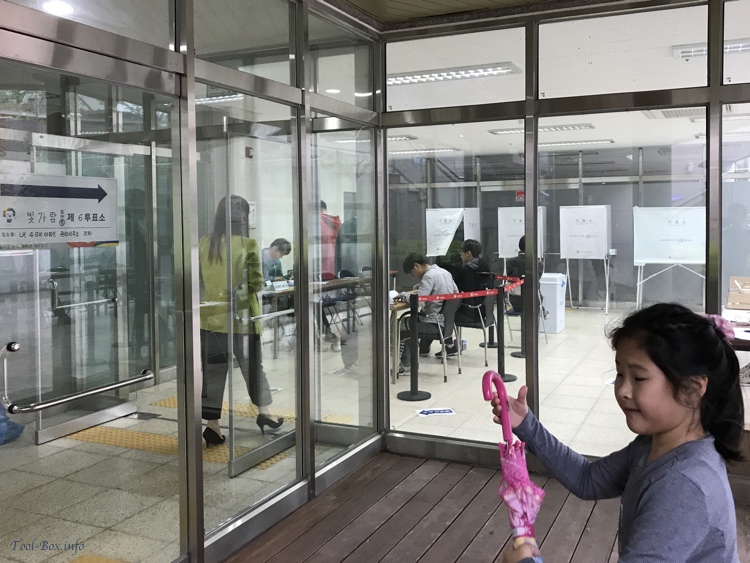 We made it to the local voting place a little past 10AM, and there were a steady flow of people coming in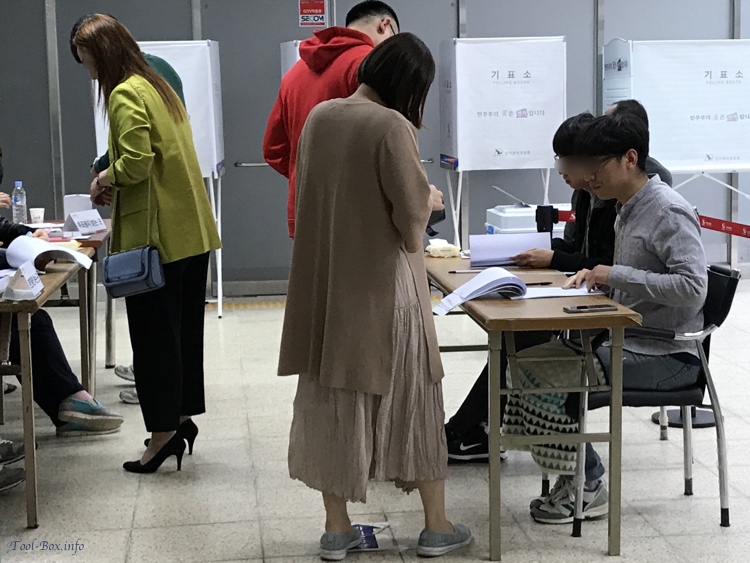 Once the you get your identity verified and leave a signature on the list at the right side, you receive a ballot on the left side
This year, 15 candidates have put their names on the ballot, but two of them have resigned during the campaign period and their blocks are marked out. After carefully choosing the candidate, we marked the corresponding block with the red stamp.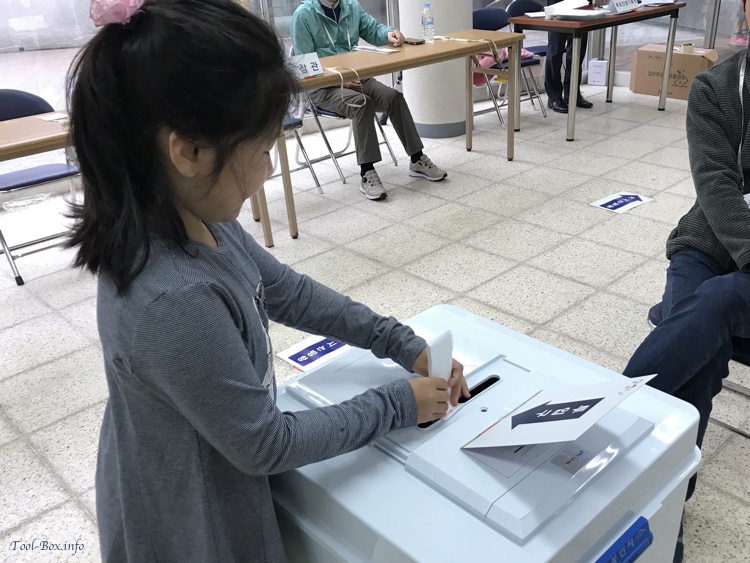 The marked ballot enters the ballot box and the process is complete - the act is simple, but the consequence is profound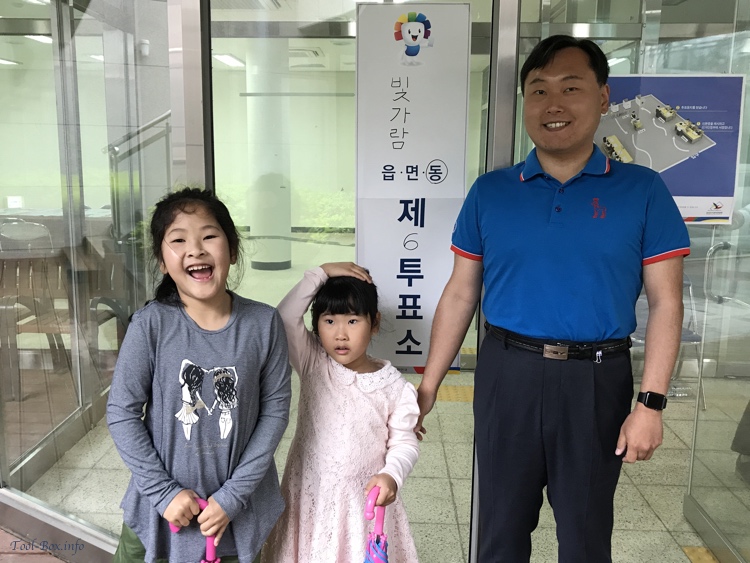 Me and my children pose at the entrance to mark a successful vote
And my wife as well, of course
The voting will close at 8PM instead of 6PM because it's considered a by-election. We will probably have a clear picture of who will win in the early morning, with the official announcement and inauguration likely taking place around 10AM tomorrow. I can't wait.