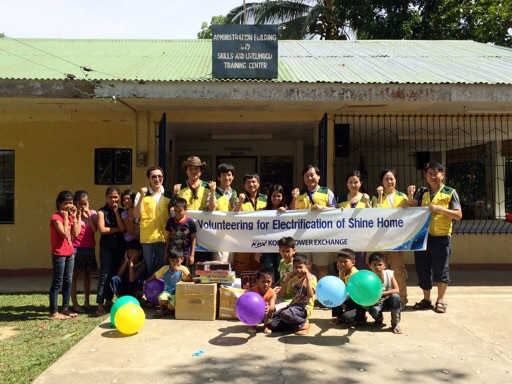 KPX volunteers at Sunshine Home
Continuing with the volunteering efforts, the KPX employees moved to Tagbilaran city on the island of Bohol. This area had an orphanage called Sunshine Home, which was managed by the local Catholic Church.
Along with presenting school supplies, we had some fun with the kids. After introducing each other, we blew balloons to the kids, while the kids responded with the dance routines they learned beforehand. Some volunteers also did some laundry.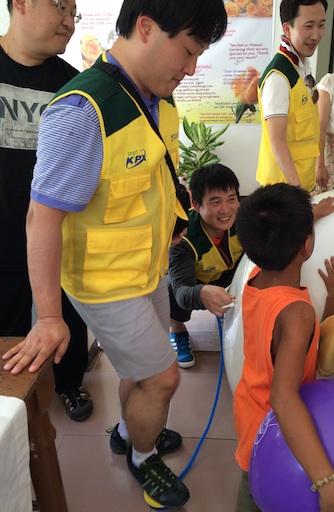 Blowing air into a giant ball using a small foot pump
For outside activity, two giant rubber balls about 1m in diameter needed to be inflated. All we had was a small foot pump about the size of a palm of a hand, though. I furiously stepped on the pump for about 20 minutes continuously to fill one ball with air. I also filled another one about half way.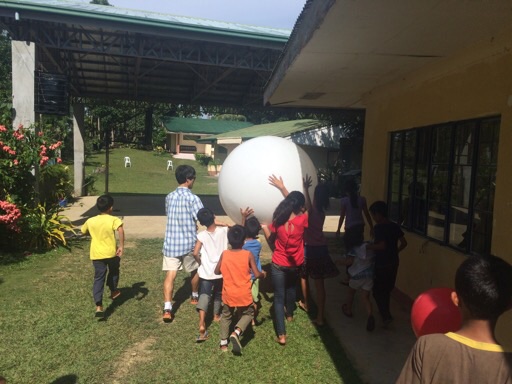 And off the kids go with the giant ball
Kids absolutely loved the balls. They rolled it across the field, competing to see who got to the goal fastest. It was so fulfilling to see that we could give some happiness to the kids.