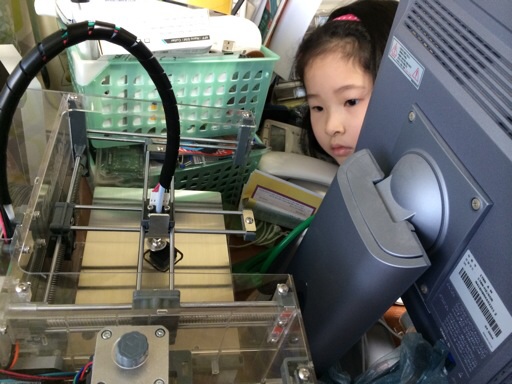 So this printer makes my toys now?
A home 3D printer has myriad of uses, but I think toy printing immediately stand out if you have children. Makibox can print in non-toxic (after printing, anyway) ABS polymer, so I set out to make a simple plastic figure for my daughters after the test prints were done.
One thing to note is that the extruder broke down a few weeks ago, so I had to send it back to Hong Kong for replacement. That's why there had been a lack of blog posts about the 3D printer since early January. I've got my replacement, and it works perfectly so far. Better than the original one, in fact.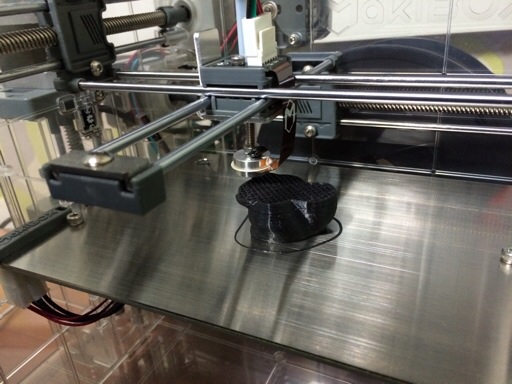 Makibox prints a squirrel
I selected a
squirrel design from Thingiverse
because it didn't look to complicated, yet cute enough so that the kids would like to play with it. It turned out that I was right on both accounts. Keep reading for more pictures.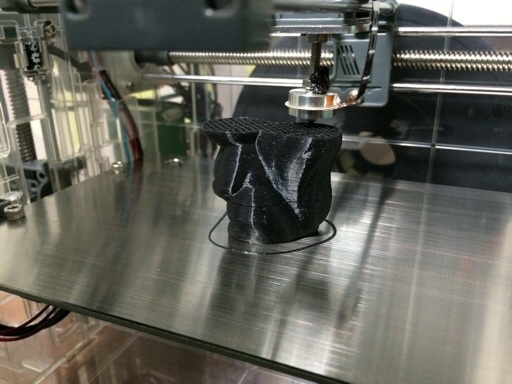 Squirrel is getting there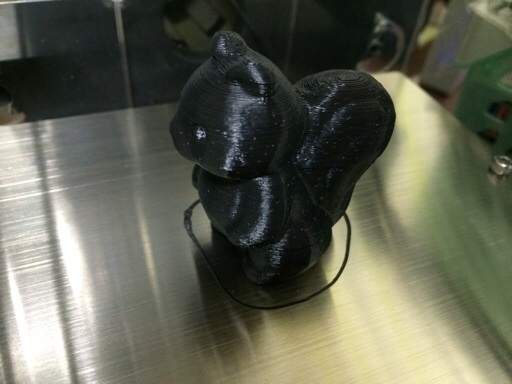 One squirrel complete
After exactly 2 hours and 30 minutes (including the heat-up of the hot-bed and hot-end) a squirrel was sitting inside the Makibox printer. It wasn't completely flawless, but good enough. I guess I'll be making toys with the printer on a regular basis.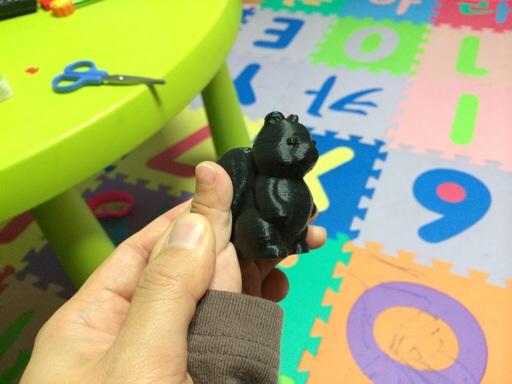 Just big enough to be held by a kid easily
My daughter Celine really likes this design. She's been playing with it all night. One problem is that her younger sister wants to play with it, too, so I'm printing another one...