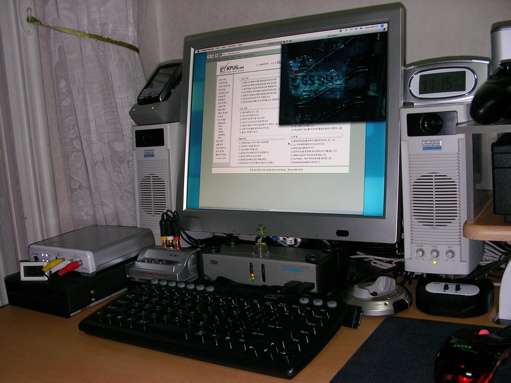 Not much different from the 1st half.
Screen: Cardinal 17-inch LCD
Speakers: Altec Lansing ACS40
Top of the Left Speaker: Samsung MITs-M4300 ('Sasami')
Top of the Right Speaker: KT-Branded Alarm Clock
Left: DV Video Converter, DVR-109 DVD Writer
Under the Screen: Video Selector, Keyboard-Screen-Mouse-Sound-USB Selector, Camera Dock, IEEE1394 Selector
Keyboard: IGK-3000 Mini
Mouse: Razor Diamondback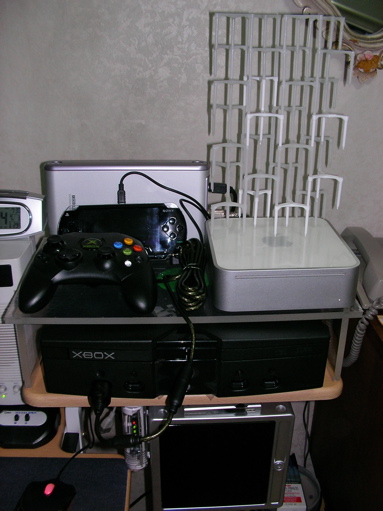 This area has been beefed up recently.
From Far to Near, on the Left: External Storage (120GB), PSP, Xbox Controller
Right: Wesley's Artwork, Mac mini
Center: Xbox (Self-Modded)
Bottom: IEEE1394/USB Hub, 80-Disc Storage Box
From "Wesley's Filling Up of Empty Space" at Naver Blog - August 2005
This was the last post at Naver Blog before moving to the self-maintained blog.