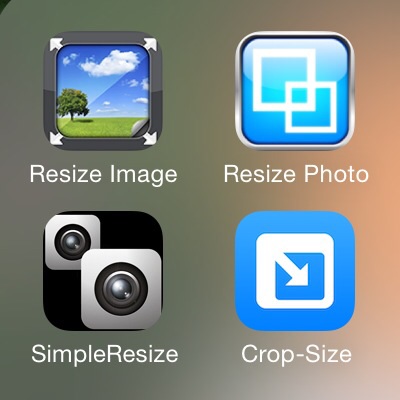 Lots of free image resizers for iOS are available on App Store
Resizing an image seems to be a straightforward task. You tell the app how small or big the image should be, the app scales accordingly, and the result is saved. So when you want to do this on iOS, you might as well just pick any free image resizing app out on the App Store and be done, right? If quality is of your concern, it's not so simple.
"The Toon-Box"
photographic web cartoon on this blog is generated on my iPhone 5S (currently on iOS 7.1b3) and resized to a specific dimension before being uploaded. In choosing the right app for the resizing task, I came across four apps that claimed to do the job:
-
Resize Image 4.5 (2013-03-04)
-
Resize Photo 1.0 (2011-03-24)
-
SimpleResize 2.17 (2013-12-11)
-
Crop-Size 1.0.0 (2013-11-21)
The version numbers and release dates are for the latest release as of this writing (2014-01-14), which were used for the testing. So how did they fare? What was the best free iOS image resizing app? Keep reading to find out.
Continue reading "Comparing free iOS image resizers"