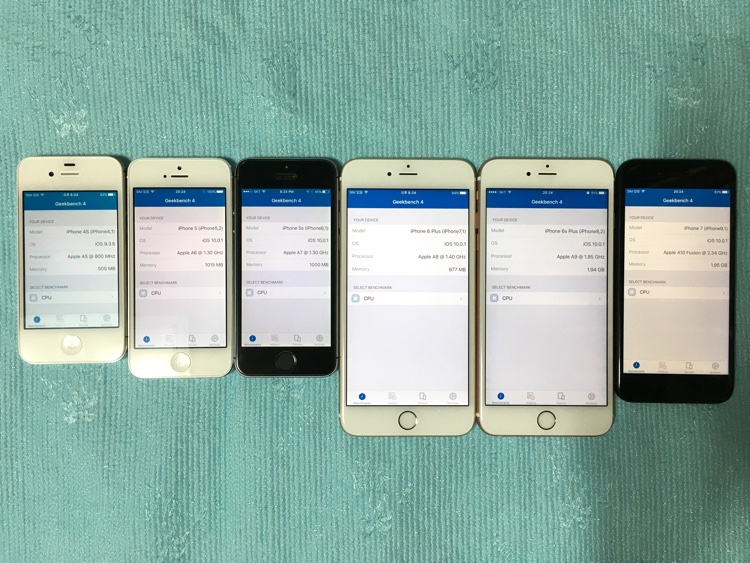 iPhone 4S, 5, 5S, 6 Plus, 6S Plus, and 7 readying to run GeekBench 4
Smartphone software and hardware become more sophisticated by the year. So a new device is expected to be faster than its predecessor. But it's a balancing act of both raw performance and power consumption. The A10 Fusion chip in the iPhone 7 series has four cores - two high-performance cores and two power-efficient cores to do just that. It's supposed to be the fastest A-series chip yet while not impacting battery life. So how does it really do on performance? Apple claims up to 2 times faster for CPU and 3 times faster for GPU compared to 2 generations ago (iPhone 6 series). Let's see if that's true.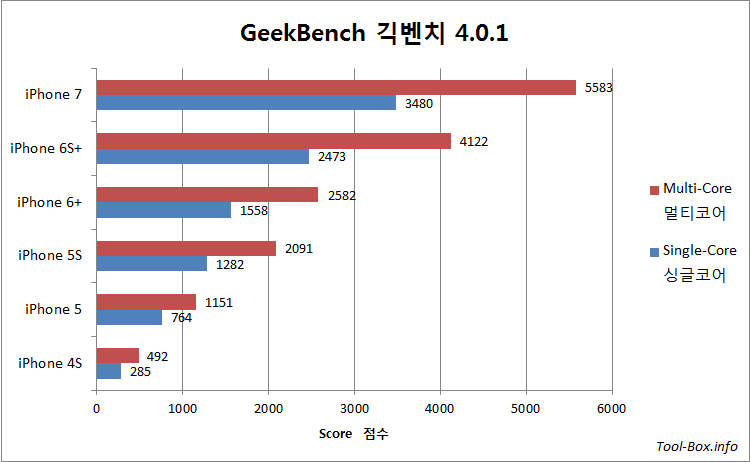 GeekBench 4 Result Details:
4S
|
5
|
5S
|
6+
|
6S+
|
7
GeekBench has been a standared in benchmarking CPU performance across many platforms. The 4.0.1 version that came out recently runs on iOS 9 or later, so I can only compare up to iPhone 4S. Still, you can see that iPhone 7 does indeed perform well. It is about 2.1 to 2.2 times faster than iPhone 6 Plus, and 35 to 40 percent faster than iPhone 6S Plus. We no longer have 2x performance jump like back in iPhone 5 - 5S transition, but things are in line with Apple's claim here.
Continue reading "Performance of iPhone 7 compared to older iPhones"