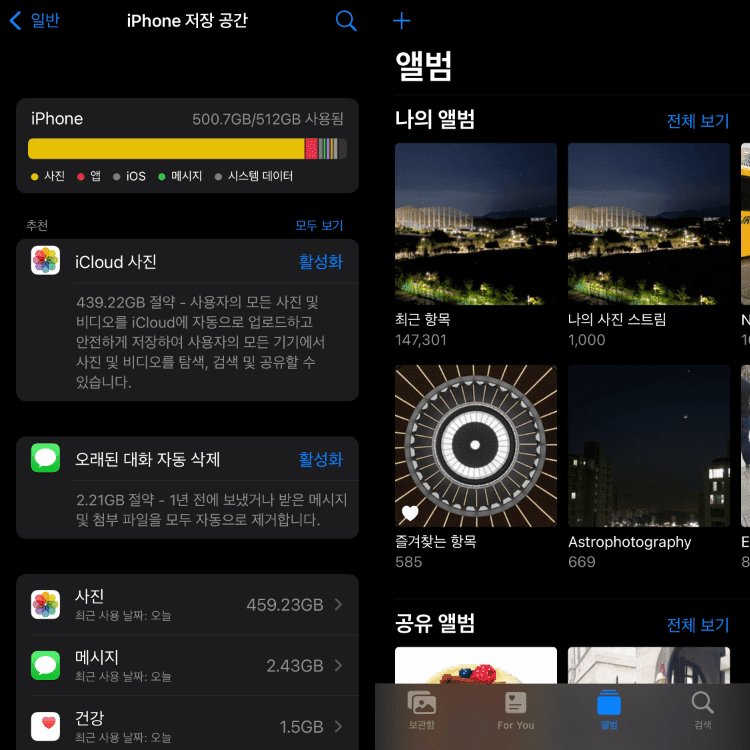 I'm looking forward to upgrading my iPhone 11 Pro 512GB to iPhone 13 Pro 1TB soon because I have nearly run out of storage space. This is primarily due to me taking tons of photos every day and keeping them on the phone. I had a similar experience three years ago on an iPhone X 256GB, and was saved by iPhone XS having a 512GB option.
At the beginning of the week, my phone running iOS 14.8 had about 5 to 6GB of space left. This may seem a lot for those using a smaller storage tier, but having lots of files apparently cause lots of temporary data to build up. As a result, the remaining space could drop to 2GB or less depending on what you're doing and so it was becoming dangerous. Then iOS 15 came out on Tuesday and I installed it right away. After completion, I was left with just 2GB of space on the phone and it dropped to nearly zero when I attempted to do a local backup.
With the space filled up, apps slowed down or stopped working. I tried rebooting, but the phone would hang at the Apple logo indefinitely. So I put the device into recovery mode, connected it to my Mac, and
did the "Update" procedure
. Thankfully, the phone could boot up again after doing that and I was told that there was now more than 30GB of space available. It turned out that the photo database was flushed to make such room and so the Photos app didn't show any photos initially. Over the course of more than 24 hours the database was automatically rebuilt with just minor hiccups and everything came back. The iPhone now has about 11GB left as seen above, which should give it much more breathing room until a new device arrives.
The whole experience was unsettling. Although I didn't lose anything important this time, it should serve as a reminder to have ample storage space left at all times, proportional to the overall size.