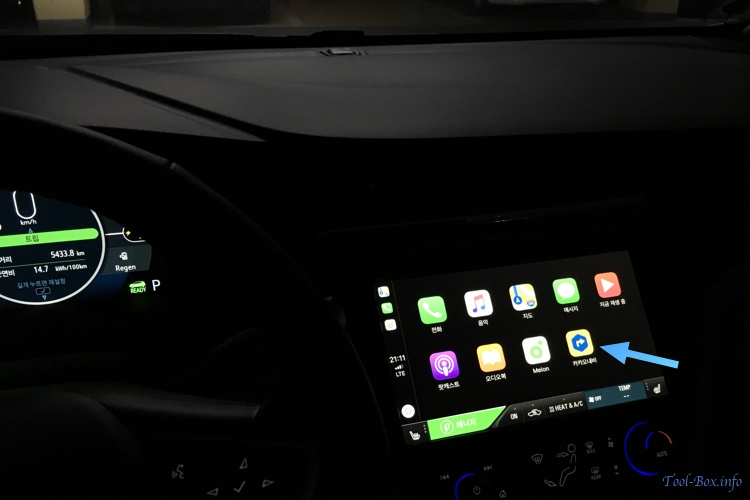 Kakao Navi appears on the CarPlay screen on the Bolt EV's infotainment display
Apple has included 3rd party navigation application support for CarPlay with iOS 12, which means the cars equipped with CarPlay can use maps other than Apple Maps as long as they make use of the new API. Google Maps and Waze were named when the feature was announced back in June, but one of the major Internet Service companies in Korea, Kakao, beat them to the punch and launched the CarPlay-supported version (3.26.0) of its Kakao Navi app today, September 15. As the iOS 12 GM was already released to the developers and beta testers two days ago, it was possible for me to try it out on my Bolt EV as you can see above.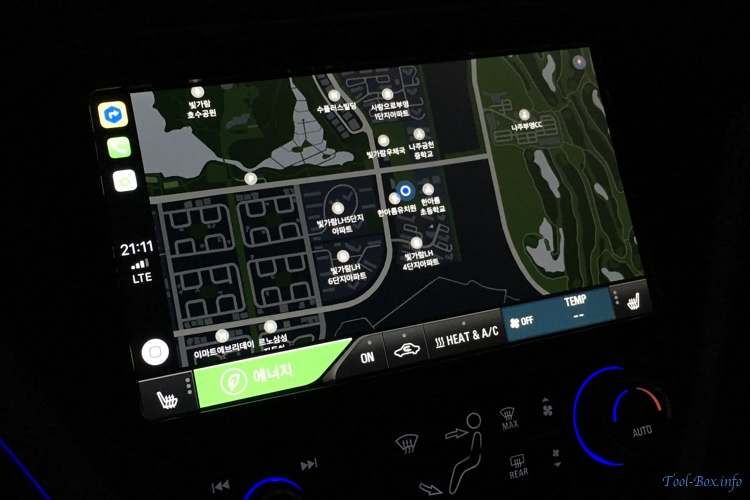 Default look of the Kakao Navi upon launching
Kakao Navi is no stranger to the car navigation game, as it was selected as the sole navigation app when Google's Android Auto was launched in Korea in July 12 of this year. This happened because the stand-off between Google and the Korean government resulted in a severely crippled Google Maps support in Korea. In any case, Kakao Navi has claimed first 3rd party navigation support on both Google and Apple's car interfaces for Korean users.
Continue reading "Using 3rd Party Navigation on iOS 12 CarPlay"