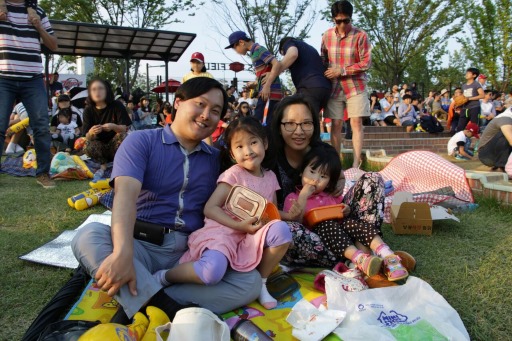 It was like picnic at the outfield stand of this baseball stadium
On May 30, 2015, my family went to see an NC vs. KIA baseball game at Gwangju KIA Champions Field with some other families I knew of. Half of the outfield stand was covered in grass, so it was like having picnic with a baseball game in view. There was even a sandbox for the kids to play in next to it. I felt that the whole set up was great.
That was the first time I've been able to see someone catch one in the action up close. Also, we got to hold the ball and take some pictures ourselves for fun, as well. It was the next best thing to catching the ball in person. This home run let KIA pull ahead of NC with a score of 1:3. But later in the game NC managed a grand slam that resulted in an upset. NC eventually won the game 11:6. That was all well and good because I'm an NC fan.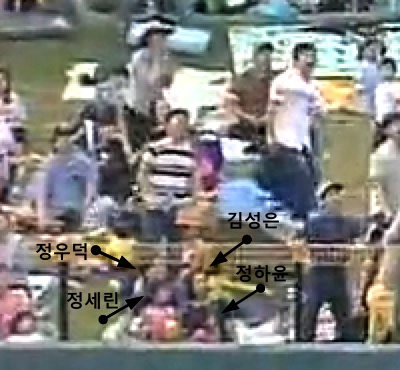 The whole family briefly captured in tiny pixels at the moment of home run
After the game, I wondered if we were caught on the broadcast and carefully pored over the highlights. This video in particular contained the scene with the home run in question:
[Media Daum Sports]