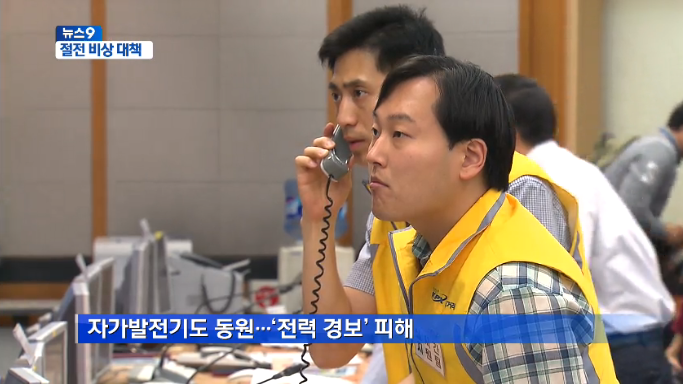 Situation in the situation room
Power supply/demand situation is getting a bit tight in Korea this year - there's this unusually hot weather coming up, and several large nuclear plants got shut down due to faulty parts being put into due to corruption.
As a result, power grid situation room is up and running early, and I'm taking part in the operation. This means I'll be showing up in the news broadcasts a few times throughout this summer. Yesterday saw some significant coverage from the media, and here are the results.
TV:
KBS News 9, May 30, 2013 (#1)
KBS News 9, May 30, 2013 (#2)
SBS 8 News, May 30, 2013
YTN News, 4PM, May 30, 2013
Photos:
Continue reading "Showing up in the news"