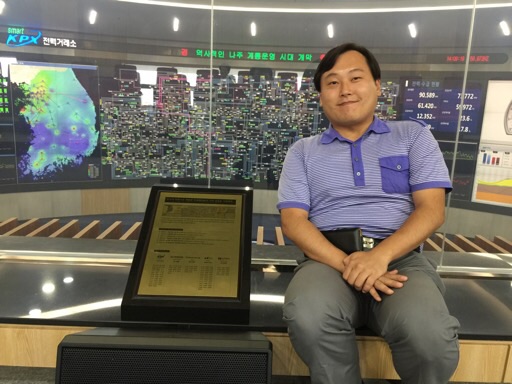 Posing in front of the commemorative plaque for the New EMS
The New EMS (Energy Management System), based on the Korean EMS Development Project (developed in 2005 - 2010), became online as the main unit at KPX's new Naju headquarters as of 3PM, October 6, 2014. This marks the first time that the entire Korean power grid was controlled by a system entirely based on the Korean technologies.
I've participated in the Korean EMS project and the succeeding New Power IT project that included the New EMS from 2006 to 2013. So this event is momentous both on national and personal levels. My name is listed as one of the developers on the commemorative plaque.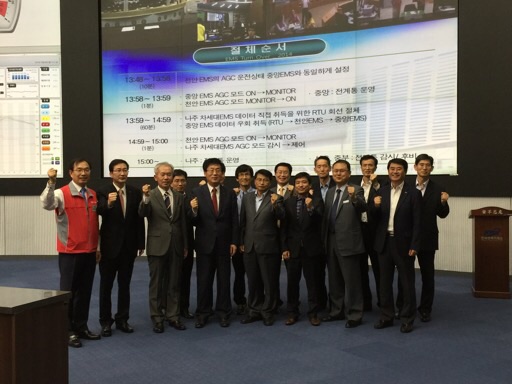 KPX executives and external dignitaries pose for the celebratory photo