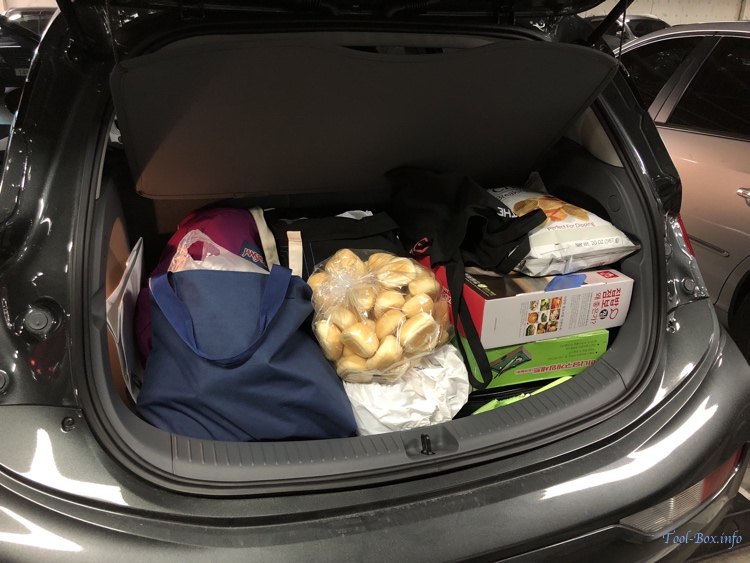 The trunk was packed again to make the return trip to Naju from Ulsan
After
arriving in Ulsan and charging the Bolt EV's battery
as seen in the last post, my four-member family went about our own business for a couple of days. When it was time to return home, we dropped by a nearby Costco to pack up some items in the trunk. While the space was smaller compared to the one in the cars I used to drive, we were able to fit everything in.
We spent 18% of the battery charge during our stay, leaving 76%. It seemed a bit risky to attempt a full return without a mid-trip recharge since the previous trip used 73% of the battery. Still, I thought it presented an interesting opportunity to see the car's limits and pressed on casually, with the air conditioning on. The following time-lapse video shows what happened in its entirety.
As you can see, the Bolt EV was able to return to the charging station in the parking lot at home just barely. Like the previous trip, this sort of drain-to-the-bottom run should be attempted only if you're sure of the range and the charger is ready at the end. So what was the scariest moment?
Continue reading "On the road with Bolt EV, part 2"