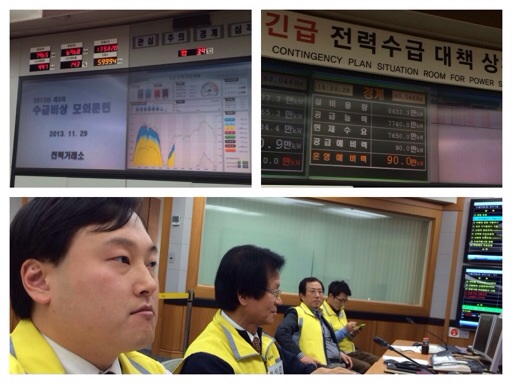 Getting ready for the surging winter electricity demand
As the summer and winter peak demands for electricity in Korea get precariously close to the available supply capability in the recent years,
KPX
has been operating a contingency plan situation room for power shortage. To sharpen the skills of the people who man the stations, routine emergency drills are carried out, like this one today.
Since
I'm one of those people
, I participated, practicing all the things that I need to do in each alert level. The fast pace of the exercise reminded me that being calm, prompt, and accurate was crucial. Winter will soon be upon us, but we're ready to deal with what it'll throw at us.