Entries tagged as binoculars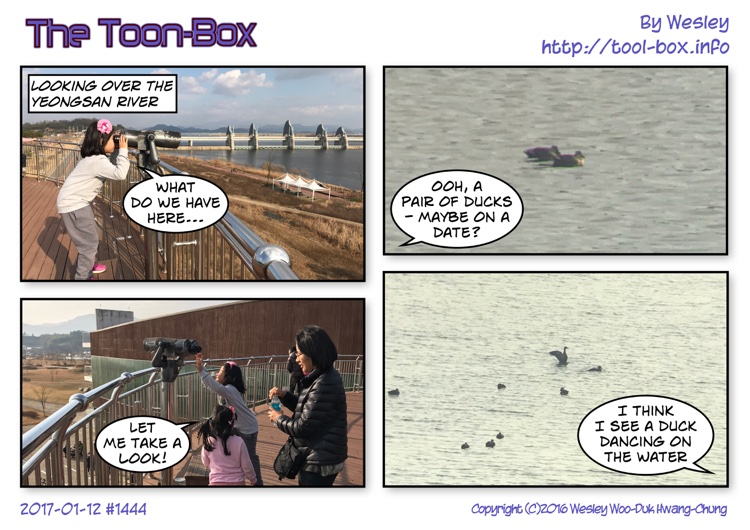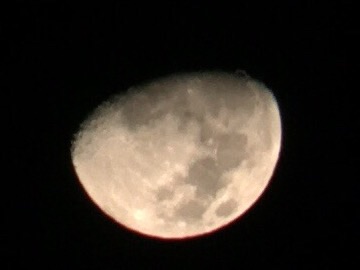 Binoculars help iPhone take this Moon photo
With iOS 8, apps can now provide individual manual control of ISO, shutter speed, focus, exposure, and white balance using public API. Apps that take advantage of this can bring fine-grained control of the cameras on the iPhone, a much sought feature by the users especially since iPhone's cameras perform so well. Now, there's a bit of problem with low light mode in iPhone 6 Plus, but that's another story.
The story here is that I used the iPhone 6 Plus camera on manual settings to take a photo of the Moon that's showing through a pair of Bushnell Birding Series 8x40 binoculars. Without them, the Moon would have come out as a tiny blob about 25 pixels wide. I held up the phone to the ocular lens by hand. It's not as impressive as the 50x zoom photos that my Canon SX50 HS can take, but it give me hope that some low-magnification astrophotography could be done with my iPhone with some clever apps and a clamp that can fix the phone to the binoculars.
Device: iPhone 6 Plus & Bushnell Birding Series 8x40
Settings : 29mm - ISO 50 - 1/125s - f/2.2
Filters: None
Time : 2014-11-03 01:34 KST
Location: Naju, Korea
Today's Chuseok and what better celebrate the holiday than watching the full moon and eating good food?

I am currently in Ulsan and at my home here I have an old binocular, which I used with my camera to take a somewhat better close-up photo of the Moon just an hour ago.
Continue reading "Full moon for Chuseok holidays"