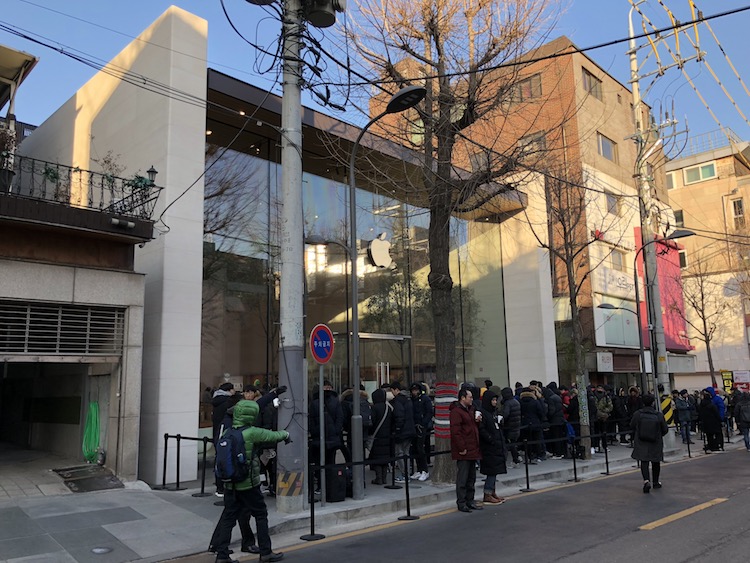 Apple Garosugil, 08:52AM, January 27, 2018
Apple's very first retail store in Korea, "Apple Garosugil" was slated to officially open on 10:00AM, January 27, 2018, after nearly two years of leaked rumours and construction. Being an Apple fan, I had to take a peek, and so I took a high-speed train to Seoul from Naju early in the morning.
I arrived about 70 minutes before the opening, but the lines were already long - I was about 170m away from the store entrance when I lined up. With the temperature below 10 degrees celsius, me and everyone else were bracing freezing winds. As 10AM approached, length of the line had more than doubled, reflecting the great interest.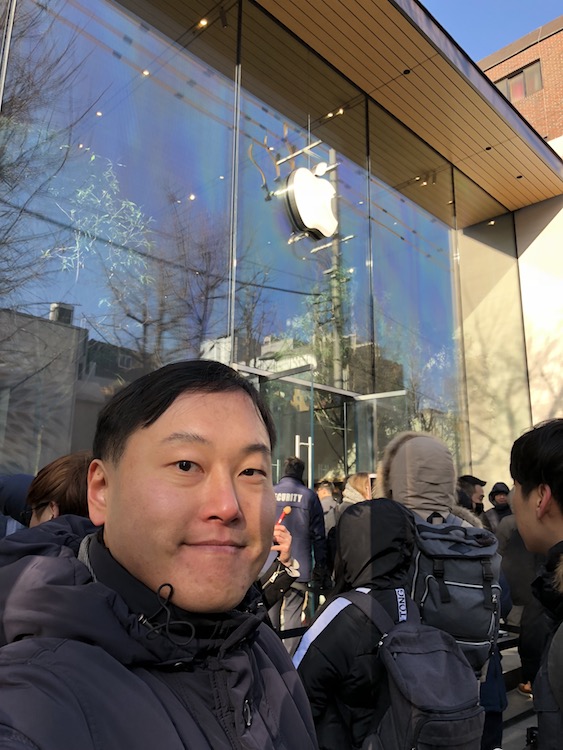 Waiting to enter the store, 10:11AM
About ten minutes after the opening, I was able to come up to the front of the store. Little did I know I had to wait 40 minutes more to actually enter. Still, everything was orderly, if a bit crowded. It was certainly worth the wait if you're into Apple stuff. Enjoy the photos of the store that follows.
Continue reading "Apple Garosugil - Apple's first Korean store"