Entries tagged as air conditioner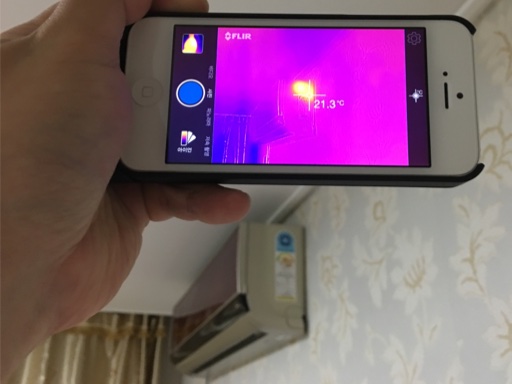 Thermal imaging shows the air conditioner's standby power turning into heat
As the hunt for even more potential waste of power continued, I brought in the help of thermal imaging technology. By scanning each place with a thermographic camera attached to an iPhone (FLIR One; I'll write about this later) I can find any hot or cold spots that seem to be out of place.
One of such "hot" spots I found was on the side of an air conditioning unit. It wasn't being used, but standby power drawn from the wall outlet was slightly heating up the control circuit and was readily visible via thermal images. I could just pull the plug until summer, but I decided to take a step further.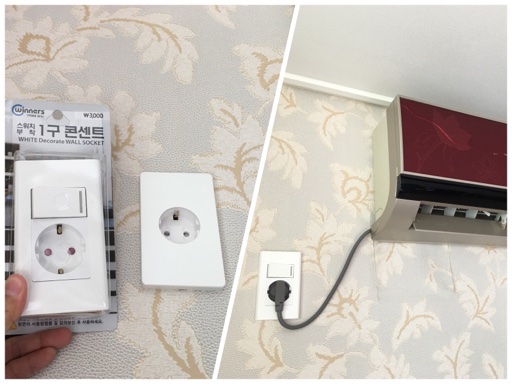 Installing a wall socket with a switch so the air conditioner won't use standby power
I replaced the default wall outlet with the one that had an integrated switch. This way, I could cut the power from the outlet with a switch when the air conditioner isn't in use, instead of having to pull the plug. Not only would this be simple to operate, it would avoid the mechanical wear. I should have done this ages ago.
As part of my ongoing data collection, I then tried to measure how much power the air conditioners in the house would consume while trying to cool the house. Sadly, the rooms were not hot enough for them to start cooling the air. I'll have to check them out again when summer comes.
Continue reading "Tracking down electricity draw (Part 3)"