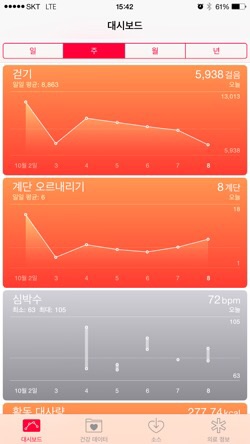 iOS 8's Health app shows the stair climbing recorded by iPhone 6 Plus
Last year, iPhone 5S came with a motion co-processor called M7 that can collect various sensor data relating to iPhone's motion. The most notable use for this was recording how many steps a user took while carrying the device. In other words, the device acted as a pedometer. This year, iPhone 6 series has updated the co-processor to M8 and added another sensor - a barometer. The Health app that comes with iOS 8 makes an immediate use of this. It records how many floors the user has climbed, adding another dimension of knowledge to the user's movement.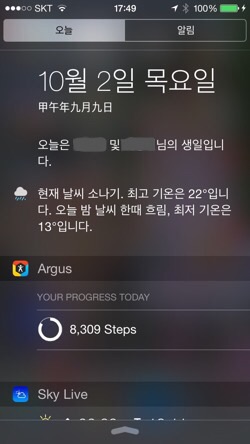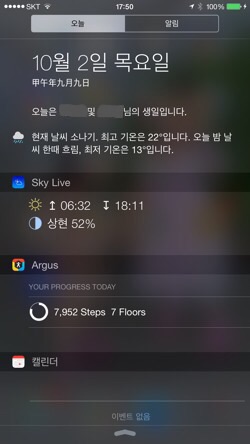 Argus widget on iPhone 5S (left) and iPhone 6 Plus (right)
Apps that are updated to use the Healthkit in iOS 8, such as Argus, can read this stair climbing data. The notification widget from Argus is able to display the number of floors I moved up during the day if I'm using an iPhone 6 Plus. If I'm using an iPhone 5S, there's no such data available, so the widget simply doesn't mention it at all.
While I'm comparing the data from both devices, I should note is that the pedometer function acted very similarly between each other. However, as you can see in the pictures, iPhone 5S consistently recorded a bit more steps than iPhone 6 Plus, for some reason. Perhaps the bigger form factor and weight of the 6 Plus dampened the recorded movement a bit.
Continue reading "iPhone 6 Plus - M8 Motion Co-processor"