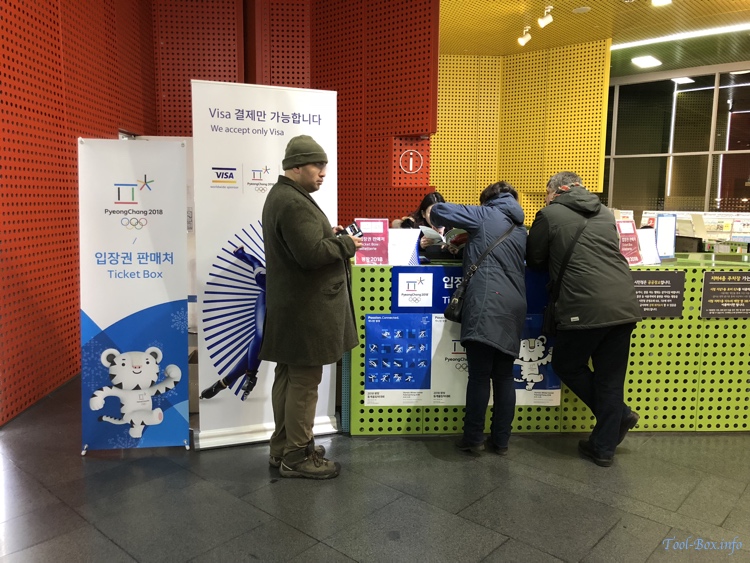 The Main Ticket Center in the Seoul City Hall
I had been thinking for quite some time that the Pyeongchang 2018 Winter Olympic Games would provide a great and rare opportunity for my kids to see a variety of winter sports in person all at once, without going overseas. But driving to Pyeongchang is a 4 to 5-hour affair from Naju. To make things efficient, I decided to make the trip during this year's Lunar New Year holidays. Before visiting my parents in my home town as per tradition, the family would visit Seoul and Pyeongchang first.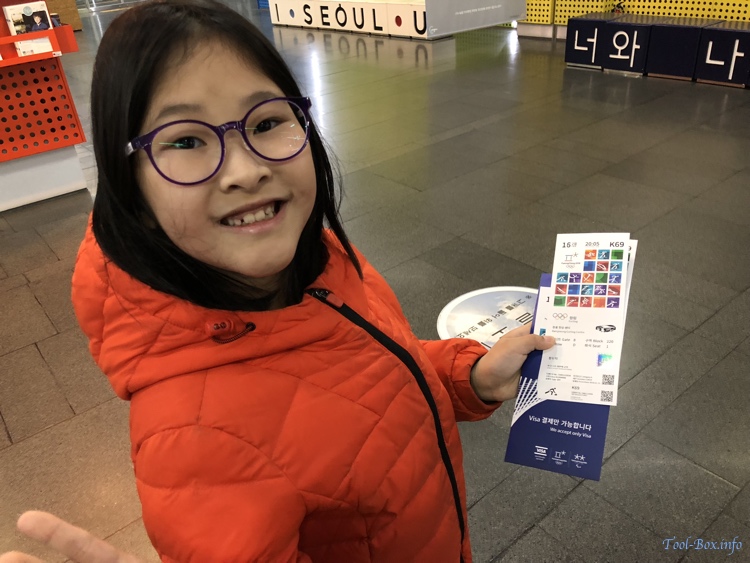 With tickets in hand, Celine was excited to attend the Winter Olympics
Why Seoul? When I booked the tickets online, there were options to print out the tickets or load them on the smartphone. But I wanted to have the "official" tickets on hand, which could be picked up at the Main Ticket Center. One of such places were set up in the Seoul City Hall, so I drove there early in the morning to get the tickets, then spend a day in Seoul at an amusement park before heading to Pyeongchang. The kids certainly liked this arrangement.
Continue reading "Attending PyeongChang 2018 - Entry & Skeleton"