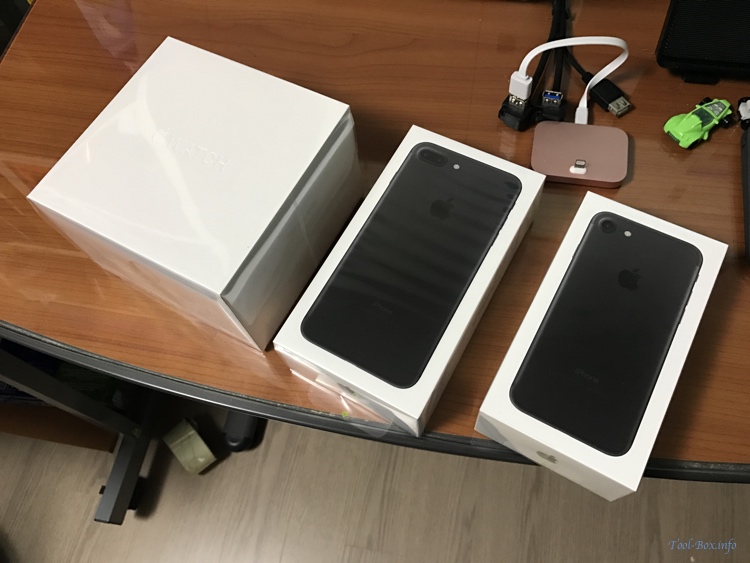 Apple Watch Series 2 Stainless Steel, iPhone 7 Plus, and iPhone 7 lined up
While the iPhone 7 I got from Japan was busy getting reviewed, the iPhone 7 Plus and the Apple Watch Series 2 I asked my friend Andy in the United States to preorder for me was traveling around the world. The 7 Plus in particular was actually stuck in here South Korea for a while in transit from China to United States due to shipping issues. Once it landed in the States, Andy sent it back across the Pacific so I could have it in my hands. And that's why it took three weeks to arrive.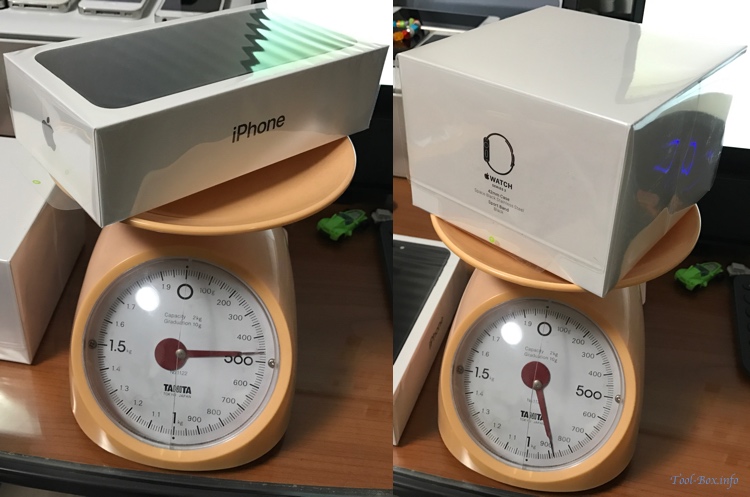 Packaging weight: 460g for iPhone 7 Plus, 880g for Apple Watch Series 2 Stainless Steel
The box for the iPhone 7 Plus is the same size as the one for 6S Plus, but with the same new design as the 7. It seems the new Apple Watch Series 2 also come in the same-sized box as the previous version. I ordered a Stainless Steel one this time, unlike the Aluminum (Sport) version last year and was a bit surprised how heavy the box was. Shipping weight was 1.2kg for the watch and 0.5kg for the phone; even with the shipment box removed the boxes weighed 880g and 460g, respectively.
Continue reading "Apple Watch Series 2 and iPhone 7 Plus are here"